Pick Up a Digital Copy of Issi Noho's Latest Double Album "(ABOUT) TIME" – for just £10
Order "(About) Time" now and, as one reviewer wrote, "settle down with some of the best music around to kickstart your weekend as the sun flees to the horizon"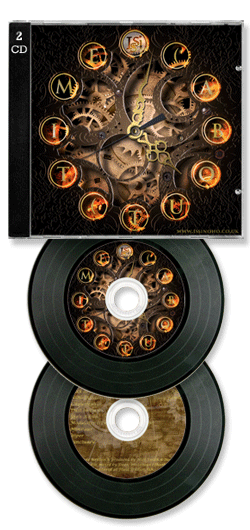 1. Your Sin

2. The Ladder

3. Modulator (Techy Mix)

4. Back to the Underground

5. NiNe (Undercover Alien Mix)

6. L'Eau Mirror

7. Dust to Dawn

8. She's A Gun

9. Modulator (Two Rabbits Live Mix)

10. Minitaur

11. Viper

12. Sanctuary

Disc2. Obyvate DJ Mix
Click Here To Download "(About) Time" Now!
We've been producing psychedelic beats under the name Issi Noho since the mid' 90s – hard edged evolving rhythms with twisted soundscapes…think Pink Floyd meets the Chemical Brothers. Our live shows combine our electronic set up with rock guitars and even more percussion (as well as the compulsory lasers, and bespoke visuals!).
So click the order button below and get instant access to Issi Noho's latest double album, "(About) Time" and discover why long time music industry consultant Debs Wild said, "I feel like I've just downed three cans of Red Bull"…

You will receive a digital download of "(About) Time" immediately after placing your order.
We'll also include a FREE Backstage Pass for our website which will give you online access to all your download links at any time, if ever needed, as well as various additional freebies and discounts.